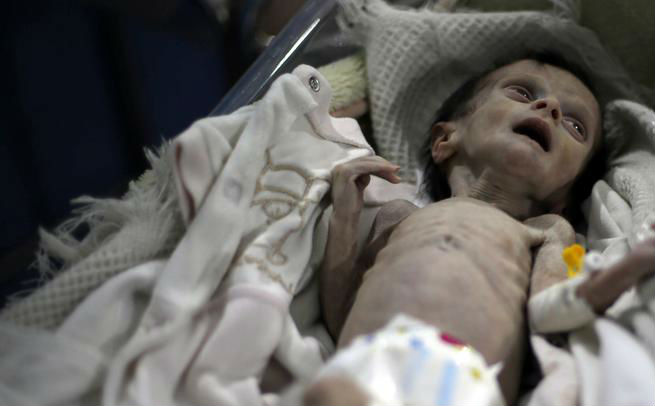 Millions either malnourished or obese in global nutrition crisis
Too skinny or too fat…. that's the problem for millions of people in the world. And the world itself is struggling with the question of nutrition. Reuters has the story. 
Almost every country in the world now has serious nutrition problems, either due to over-eating leading to obesity or a lack of food leading to undernutrition, according to a major study published on Saturday.
Researchers behind the Global Nutrition Report, which looked at 140 countries, said the problems were "putting the brakes on human development as a whole" and called for a critical change in the response to this global health threat.
The report found that while malnutrition rates are falling globally, their rate of decrease is not fast enough to meet the internationally agreed Sustainable Development Goal (SDG) to end all forms of malnutrition by 2030.
More than 155 million children aged under five are stunted due to lack of nutrition, and 52 million are defined as "wasted" – meaning they do not weigh enough for their height, the report said.
At the other end of the spectrum, over-eating is taking a heavy toll on people of all ages worldwide: the report found that two billion of the world's seven billion people are now overweight or obese.
In North America, a third of all men and women are obese.
Worldwide, at least 41 million children under five are overweight, and in Africa alone, some 10 million children are now classified as overweight.
"Historically, maternal anaemia and child undernutrition have been seen as separate problems to obesity and non-communicable diseases," said Jessica Fanzo, a professor at Johns Hopkins University in the United States who co-led the Global Nutrition Report.
"The reality is they are intimately connected and driven by inequalities everywhere in the world. That's why governments … need to tackle them holistically, not as distinct problems."
Main image: One-month old Syrian infant Sahar is pictured at a clinic in the rebel-controlled town of Hamouria, in the eastern Ghouta region on the outskirts of the capital Damascus, on October 21, 2017. Amer Almohibany / AFP
Second image: Quirky China news/Rex Features